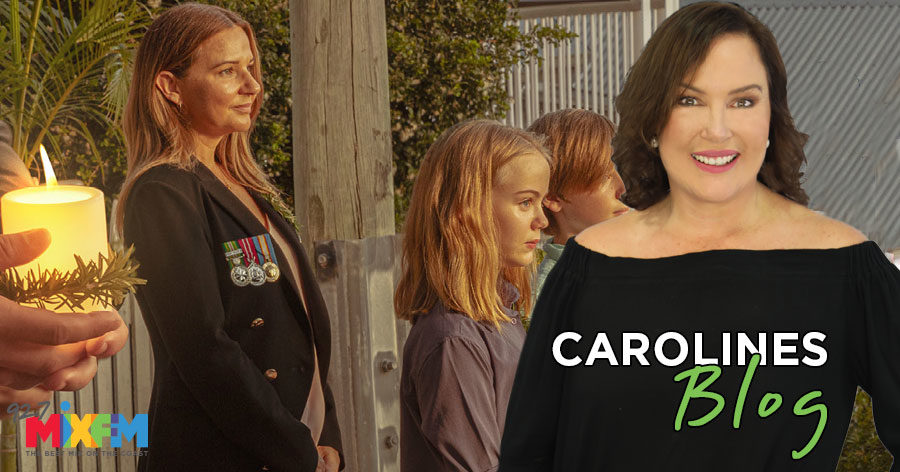 Is it just me or will you be standing at the end of your driveway tomorrow morning?
Everything we have today, including our strength and resilience through the Covid crisis, we owe in part to a digger.
Tomorrow morning, 69 year old Andrew Morris will be standing at the end of his Caloundra driveway, proudly wearing his war medals.
Andrew joined the regular army in 1969 when he was just 18, he turned 19 on HMAS Sydney as they sailed for Vietnam.
Andrew did one tour of Vietnam before being posted to Singapore.
He served until 1981 when he was discharged at Enoggera.
Andrew has suffered, like most who served in Vietnam but he is grateful to be alive.
The family of Seaman Sophie O'Neill, Boatswain Mate on HMAS Glenelg will be at the end of their drive too.
Sophie was Vice Captain of Meridan State School in 2018. Straight after she graduated, at the tender age of 17 Sophie entered recruit school.
In July last year Sophie was posted to Darwin and is living her dream serving on a Navy Patrol Boat.
Her family is incredibly proud of their eldest daughter, especially on ANZAC Day.
And we should all stand at the end of our driveway for the Gilvear family of Glass House Mountains.
When WW1 broke, Thomas Gilvear ran a banana farm with his wife Christina and their ten children. In May 1916, at the age of 43, Thomas signed up with six of his sons and headed for the front.
Christina was left at home to run the farm and mind the four younger children.
In the next 18 months, Christina Gilvear received telegrams with the news that three of her sons had been killed on the battlefields of France.
Alexander was killed in 1917 at Bullecourt. Robert was killed in 1918 near Albert and Kenneth was killed in action in 1918 at Sailley le Sec.
Their father, Private Thomas Gilvear, requested a discharge to return to his wife.
On July 9, 1918, he received a letter from General Birdwood approving his return to Australia and noting Thomas Gilvear had suffered more than his fair share for his country. It's a real life Saving Private Ryan.
The three sons who made it home were seriously injured.
At the end of WWI, Beerwah townspeople climbed Mt Coochin and lit a celebration fire.
In response, farmers all over the district climbed to the highest points on their properties and lit answering fires, in honour of the Gilvear boys who would never again see their beloved Glasshouse Mountains.
When I stand at the end of my driveway tomorrow, it will be for the lost Gilvear boys, for Andrew Morris who still carries the scars of his service, for Boatswain Mate Sophie O'Neill, and for every Australian to ever don a uniform.
Lest We Forget.
Caroline xx
Other Competitions