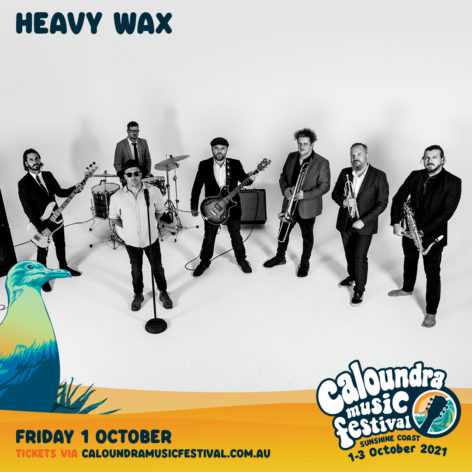 HEAVY WAX @ Caloundra Music Festival
Recently formed Gold Coast 7-piece Roots group HEAVY WAX come hot off the pan ready to serve up their high-energy Rock-Soul-Funk-Reggae mash. For those in search of hi-fidelity music with feeling, solid beats and that extra punch only a horn section can deliver, these guys could just be your new favourite band.
Though still in their infancy, HEAVY WAX have a discernible raw sound emerging, underpinned by a gritty rhythm section and brazen 3-piece horn section which accentuates singer Quin Samin's soulful melodies. Referencing eclectic mixtape compilations they draw upon Soul, Reggae, 70's Funk and Fusion – any inspiration from the 'pre-digital' era. Like a kid rummaging through their parents' crate of old vinyl and stumbling upon an analogue gem, these guys are striving for sounds that evoke emotion which can only be achieved by way of authentic musicianship on acoustic instruments.
Book Caloundra Music Festival
---
---