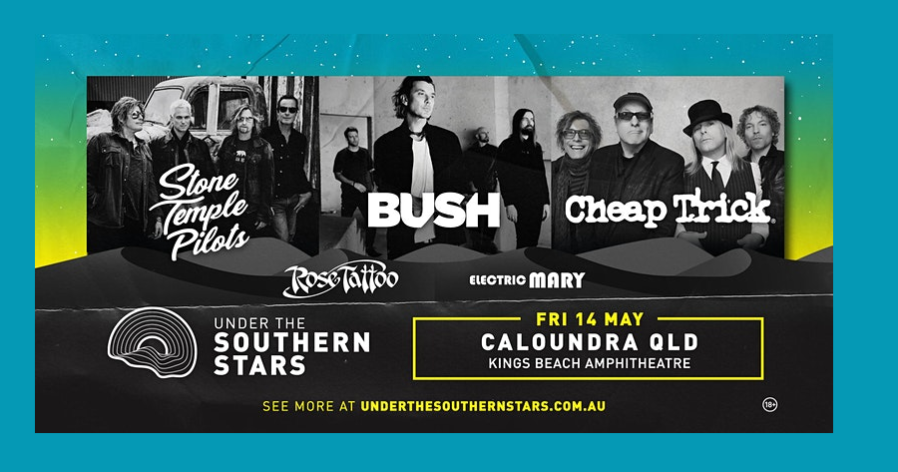 WIN tickets this week with Mark & Caroline
Under The Southern Stars comes to Caloundra Friday 14 May.
Cheap Trick have been added to the line up that already features Bush and the Stone Temple Pilots!
With over 5,000 performances spanning four decades, 20 million records sold worldwide, and inducted into the Rock and Roll Hall of Fame, Cheap Trick are undoubtedly one of the most influential classic rock groups of the past 50 years.
The band was formed in 1974 and while it has evolved throughout the years, Cheap Trick has continued to reach mainstream and critical success. Hits such as "I Want You To Want Me," "Dream Police," and "Surrender" have cemented the group as one of America's top rock 'n' roll bands of all time.
Cheap Trick will be releasing their 20th brand new album, In Another World, on April 9!
UTSS promoter Andrew McManus comments; "Being the first live on stage International tour, we are aware the eyes of the world will be on us championing the re-opening of live International touring not only in Australia but globally. Under the Southern Stars '21 will be part of history, I urge fans to get in quickly and applaud all for supporting live music and the whole entertainment sector so badly damaged by Covid."
BUY TICKETS TO UNDER THE SOUTHERN STARS
---