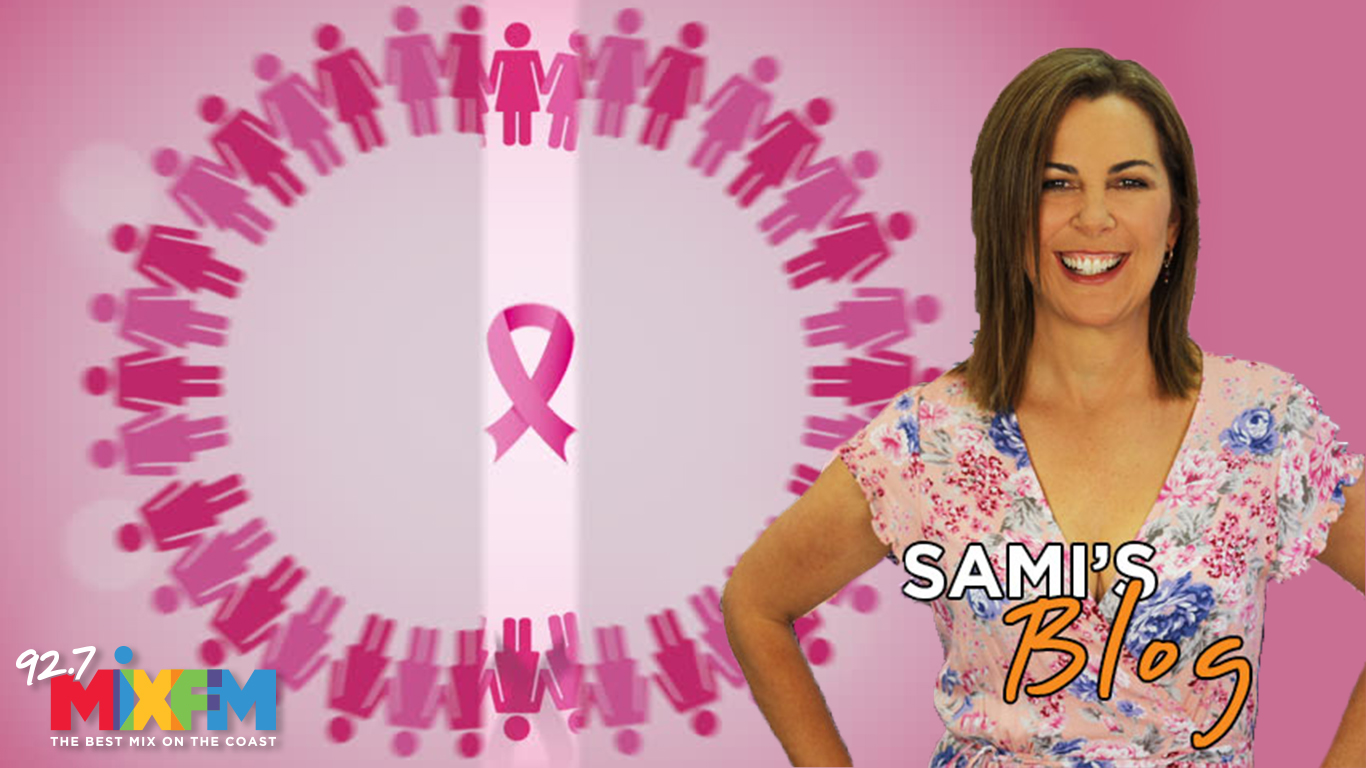 Fighting the Good Fight
I work with an awesome lady named Rene who is a trail- blazer. The mum of 2 sent an email to our entire staff at our radio station telling us she has cancer. Rene is only 43 and has a big fight ahead of her. But I was so blown away by her honesty.
With Rene's permission this is in part her remarkable email:
"You may have noticed I wasn't there this last week and maybe wasn't myself the week before. I just wanted to let you know that Monday just gone I was diagnosed with stage 1 breast Cancer. We are still trying to get our heads around it and been trying to tell all the people in our inner bubble before I let you all know what was happening with me. I went for my first ever mammogram because I am "of that age" that I should be getting checked (over 40) then this turned into something presenting as abnormal in my right breast that needed to be further looked at with more mammograms, ultrasounds, being poked and prodded and finally a biopsy.
It's a little bit scary that I have got this little thing growing inside my body and there were no signs presenting to me that it was happening. It's really important that if you or any of your wives, partners, sisters or friends are "of the age" please urge them to go get their routine mammogram because if I had left it this may have been a different kind of email. We're waiting to hear from the hospital which will be followed by surgery to remove my lump. Then hopefully after the surgery and because I caught it early and it's only 1.6 cm, I will be rid of the nasty little sucker and we can move on with our lives.
I'm gonna fight my hardest to rid my body of it and try to stay positive throughout and just keep being me and doing what I do! There will no doubt be times when I need a hug or a cry but other times when I will just be me doing my job and getting on with it. Thanks for listening and being a great bunch to work with… I cannot wait to be back at work tomorrow with you all. Love, Rene."
There it was. All the facts outlined very calmly. Rene's very private battle made very public. What a genius move. It took away whispering in the hallways. It prevented awkward chats in the kitchen not really knowing what to say or not to say. With that one email we all knew exactly what was going on. We knew something huge was going on.
Sometimes I think we forget about humanity and compassion in our work places because we are taught to be politically correct. We are taught you can be sued for most things. Not on Rene's watch. The keen runner told me she wanted to be so open to us all because we often spend more time with our work friends than we do our family. "I also wanted to put it in an email so there wouldn't be so many questions because I did not want to be constantly getting upset while explaining things." And it worked. I know if she looks sad in the kitchen perhaps not to ask her what is wrong but just go give her a hug. I love being armed with the facts. And I love that Rene is so concerned with getting other women to go have their boobs checked.
"There has been lots of sadness and tears as a reaction from the email but also lots of love," says Rene.
Rene is going to beat this damn thing because she does things her own way.
Mammograms are free. You can book one at: www.breastscreen.qld.gov.au
Other Competitions