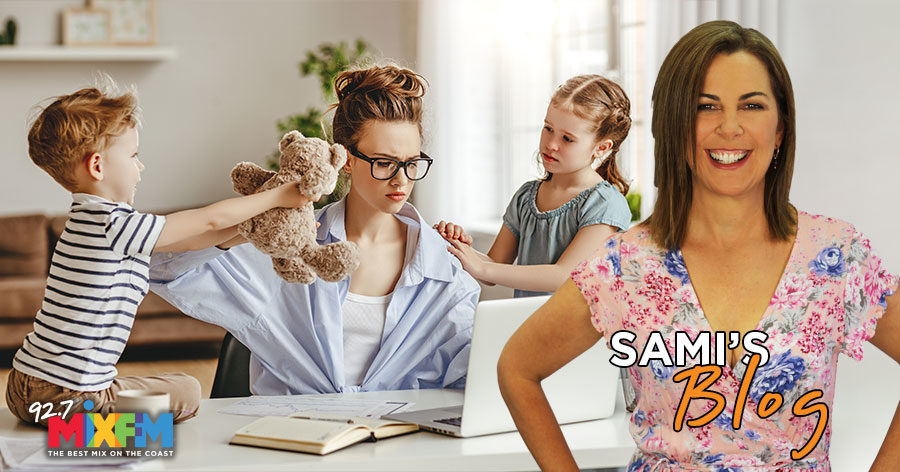 I do not think I am alone in being a little overwhelmed
How good does it feel to go out for a drive and be able to see a few friends again? The doors are not open yet but I can feel the fresh air creeping through the shutters. Corona keeps throwing its curve- ball life lessons and I do not think I am alone in being a little overwhelmed at the thought of returning to life B.C. (before corona) that is summed up in one over used and very simple word: busy.
You know I never understood until Covid 19 that I control how busy I am in life. I used to be that annoying person who would reply when asked how I am "Great. Busy, but great". Well busy can buzz off! Busy is over- rated and left me tired and not sleeping and with a mind full of squirrels on caffeine. Slow is just what I needed in life. What a powerful thought. When the kids are sick or have a birthday, it is better to show up than spend up. I know. How stupid it took a worldwide pandemic to remind me of this little gem!
As school starts again and life is slowly getting back to normal, I cannot help but ask myself what exactly is normal. Except for the economic fall -out, the last few months are surely 'normal' compared to the life we have all adopted in recent decades.
Surely it is 'normal to spend the weekends with your family and 'normal' to not go to the shops every single day. I think it is 'normal' to sit and relax at night and have time to spend together doing things that count such as reading and eating long lunches as a family. But here we go ready to face the brave new frontier of 'normal' and our family is still determining what we want our boundaries to be.
I say that but I will probs be the first one to go to every celebration/BBQ/clothing sale/work function and party myself into a coma. But I need most of all to separate the chaff from the wheat when it comes to how I spend my time and focus my energies. John the Baptist sure got it right with that saying.
And so I leave you with a another piece of wisdom if a little less philosophical. Always keep an emergency pizza in the freezer. Genius! I recently interviewed the gorgeous Rose Adam who has just left the Master Chef kitchen on TV. This was the Adelaide cook's best piece of wisdom. Make sure you have a sneaky pepperoni pizza to chow down in lock down or any other time for that matter.
It started me doing a little survey with my friends and it turns out they have all sorts of emergency food in their freezers all of the time. Kylie always keeps two tubs of chocolate rocky road ice cream. Tamara has a bag of frozen dim sims for midnight munchie attacks.
And Jo has party meat pie, so she knows if a craving hits her she is prepared. Perhaps I need to stop looking for the big life lessons from corona and just know from here on in I do not need to stockpile toilet paper, but I do indeed need an emergency pizza!
Sami xx
Other Competitions