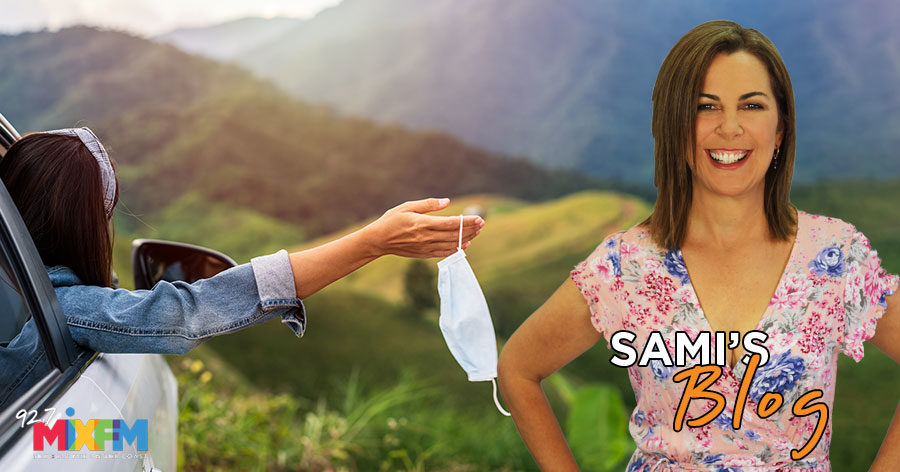 Parents Can't Mask Their Excitement
To quote Lenard Cohen: Hallelujah!
Masks are no longer required in indoor settings, including workplaces, schools and restaurants! They will continue to be mandatory on public transport and when in high-risk settings such as hospitals and aged care facilities.
They have been a wonderful addition in keeping us all safe. I don't know about you, but for me masks have become part of the routine mental checklist when you rush out the door. Keys? Credit card? Sunnies? Mask? At first I was horrified about wearing them because they can look so very sinister, but I have since embraced them and I have invested in masks of many colours and patterns and look at them now as fashion accessories as well as health tools.
My kids still pay me out when I wear the disposable mask the wrong way around. It is blue side outside for those of you who are slow to learn the same as me. You see the mask makes getting ready to leave the house much easier as it covers half my face so I feel I don't need to spread on foundation or slap on lipstick or layer on blush. Au la naturelle has never been so easy and helpful to the lazy.
The other big news is we are allowed back in our classrooms now as well. Our school did a wonderful job of keeping kids safe and I am so thankful for this and the tough stance that parents have not been allowed back in rooms. But I am itching to get back into my kid's spaces to see their spaces where they spend so many hours each day. It was Easter in 2020 I last went inside my youngest child's room. He was Prep. All those memories were taken away from us of those cute little interactions with his friends and even the bittersweet kiss goodbye at the classroom door each day was snatched from my grasp.
Yes, I am needy! I know parents like myself are really annoying for teachers because we hover like protective mother lionesses just making a fuss about nothing. But it has made my heart heavy not being able to go into the classroom. Okay, some days I admit I have basically told the kids to tuck and roll out the car door and gleefully drive away to get a coffee or something wonderful with my scant spare time. But those days are the minority.
So to our teachers I apologise in advance but I will be in the classroom milking every last memory of having 'little' kids. I will be that annoying parent, but I promise in return I am good for a bottle of wine or two at the end of term! Maybe I better make it a carton!
Other Competitions