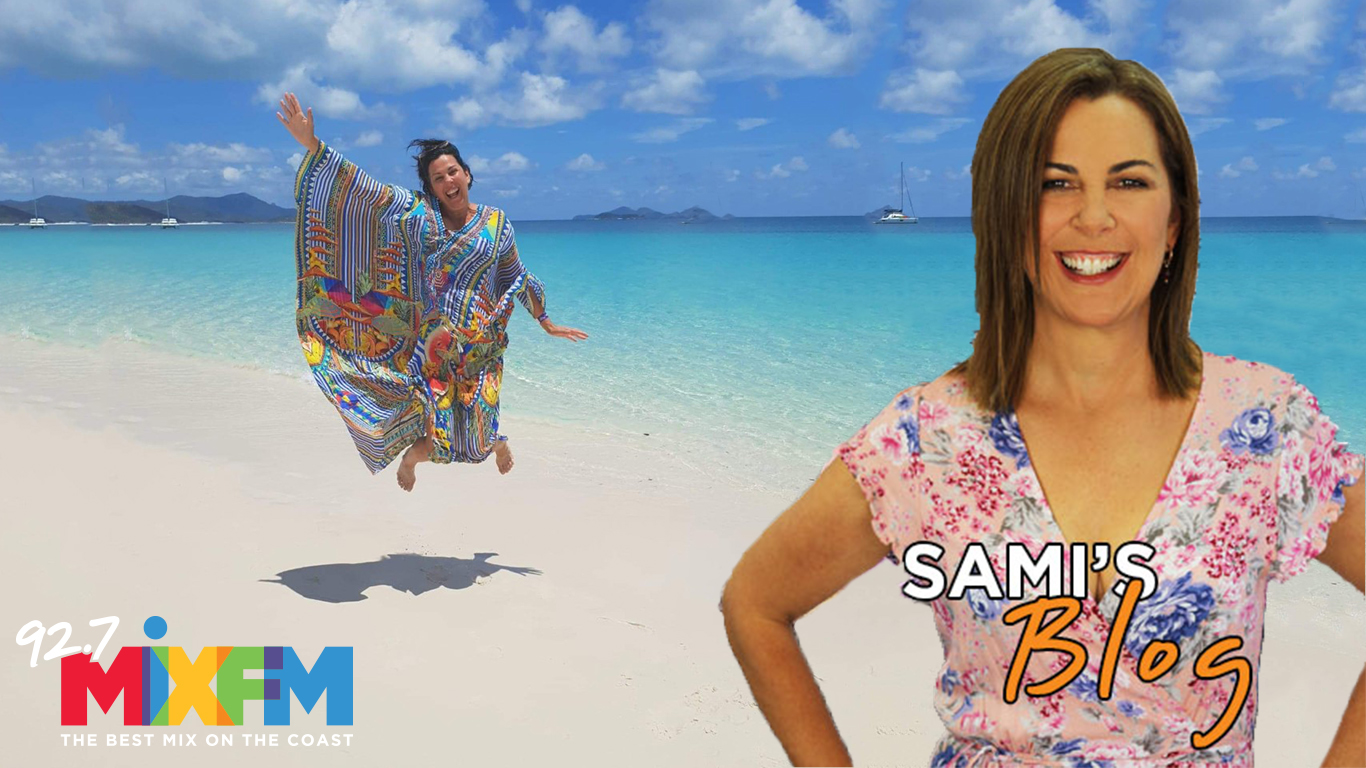 Who Else Needs Routine?
So the kids have been back at school a whole month and a routine is still eluding me. I am craving familiar days and patterns as I grow older and yet a regular pattern seems as elusive as full-coverage bikinis at the beach. Our family is more the scatter gun approach especially when it comes to the weekends where we divide and conquer in a chaotic tidal wave of rushing to sport, doing the groceries, cleaning the house, going to parties, walking the dogs, trying to do homework with the kids and fitting in about a million other things. It drains the soul.
To be honest my perfect day at the moment would be spent with my family lying in bed eating omelettes and chocolate. With fresh linen sheets and air conditioning in the room. And a butler. Now I am getting carried away. A girl can dream. Life is busy but life is also a gift isn't it, so we keep on swimming (yes I am quoting Finding Nemo) and appreciate as much as we can.
Our friends Nathan and Shannon are smarter and more organised than me and for twenty years they have gone to the same café at Kawana Shopping World on the same day where they eat the same thing (they share pikelets with jam and cream and a cup of tea). This sounds like total bliss to me. There is something magical and genius in the routine of this simple pleasure. They started doing it when they were twenty years old and despite having busy lives and kids and careers they still do it.
I thought I would have all this extra time now that my youngest one has started Prep (I am still not okay with this fact by the way and have to think happy thoughts here or I end up sobbing in my people mover in the school car park). In fact I seem to have less time than ever before between school drop off and running around like a headless chicken and work. Research shows there is a direct link between anxiety and a lack of routine. And by the way I just may slap the next person who says to me "Oh, you must have so much more time now all the kids are at school." No I do not actually. Because I am clearly doing something wrong. Please stop saying that to mums. And you know what else you should never say to a woman? "Are you pregnant". A stranger in a shop asked me this last week and I wish I had the guts to return fire with "No actually I am just a bit fat around my stomach!" Do not ever ask a woman if she is pregnant until you actually can see the baby crowning. Okay? Deal!
Anyway back to routine. One of my wisest friends Kellie has life pretty worked out and her life motto is "You need one thing every day you do at the same time that you look forward to and it will make your days happy. It might be as simple as a cup of coffee in your favourite cup or it might be speaking to your friend on the phone". Maybe Kellie's theory is right. Reading to my kids at night as I clutch their little limbs trying to freeze time makes me really happy.
I am reading this book called 'The Happiness Curve' and it is based on the premise that adult happiness is based on a U curve. We hit middle age (I prefer mid life awakening) and we think is this it in life and we question if there is more meaning to life even if we have ticked off the big bucket list items such as having a family and a career. Life can be great but you hit the doldrums. But research shows in your fifties you start to make more time to see friends and you care less about being competitive and achieving financial goals.
The simple things make you happier and you prioritise them. So this week perhaps make time for pikelets and have extra jam and cream.
Sami xx
Other Competitions