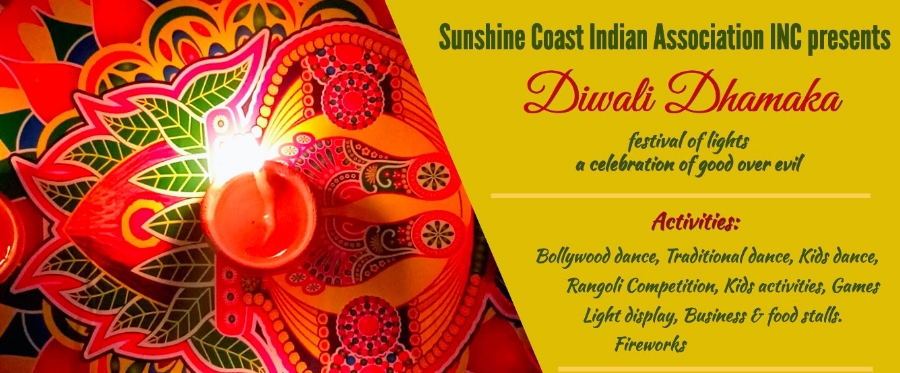 Let's celebrate Diwali!
Diwali is one of the most widely celebrated festivals in India. People from different backgrounds, colours, religions, and communities celebrate this festival of lights, forgetting their differences.
The Sunshine Coast will celebrate Diwali at Kings Beach Amphitheatre on Saturday 23 October, between 2:00pm and 8:45pm. Enjoy music, dance, food stalls, fireworks and have lots of fun with your friends and family.
The event is not for profit and organised by  the Sunshine Coast Indian Association, supported by Sunshine Coast Council. For more details please reach us on ssc.indiancommunity.oz@gmail.com or call 0490 081 000
Adults and kids over 12 years old must book a paid ticket for entry. Children under 12 years old are free but must be accompanied by paid adults & must register with adults.
Don't Miss
More Blogs
Don't Miss
No grid was found for: Blogs - All Blogs x 4.