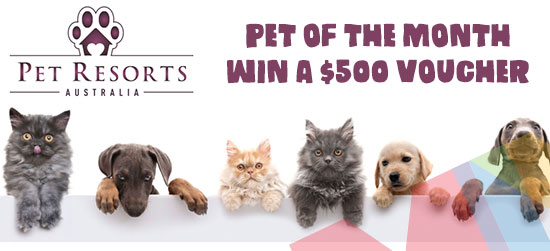 Does Your Pet Have What It Takes?
Pet Resorts Australia are on the hunt for Pet Resorts Australia's Pet of the Month! We are giving listeners the chance to spoil their furry friend with a $500 voucher to spend at their nearest Pet Resorts Australia – our nearest one is the Eumundi-Noosa Resort: https://www.petresortsaustralia.com/eumundi-noosa-resort/
All YOU need to do is complete the registration form on their website and upload a photo of your pet to go in the draw! It's that easy! The competition will run for the month of August.
More details on the comp can be found here: https://www.petresortsaustralia.com/win/