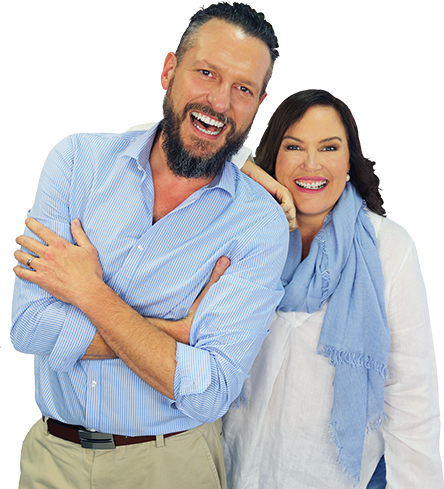 Mark & Caroline for Breakfast on 92.7 Mix FM
Weekdays from 5 to 9am Mark and Caroline give you the latest
$1,000 Minute
Is It just Me
Local News
Beach & Surf Report
Celebrity interviews
Hollywood Gossip
Mark & Caroline for Breakfast is all thanks to major sponsors Cricks Volkswagen and Bold Design Kitchens, with support from Mammoth Self Storage.
Locker-room Lockdown with Billy Moore
Be sure to be listening to Mark & Caroline when they catch up with Billy Moore for the latest on the Footy lockdown all thanks to Campbell Construction Co. For calm after the storm, Campbell Construction Co QBCC1210678
About Caroline:
Caroline is a wife, mother, part time home re-arranger and full time food and beverage enthusiast.
She has been part of Mix FM for almost 20 years.
When she is not on the air Caroline likes cooking, eating, lying on the beach, lying on the couch watching TV and lying in bed reading. These are all vital research tools for the *award winning Mark and Caroline for Breakfast.
*Mark and Caroline for Breakfast has not actually won any awards, but has been nominated for several.
About Mark:
Mark is a drop out Civil Engineering student, arm-chair expert and evil clown enthusiast.
General laziness, a short attention span and a love of character voices attracted him to a career in Radio. Mark has been working with Caroline on the Breakfast Show for almost 15 years….they should get it right soon.
When not on air Mark enjoys avoiding meetings, spending time with his new wife Tracy, and their two kids.