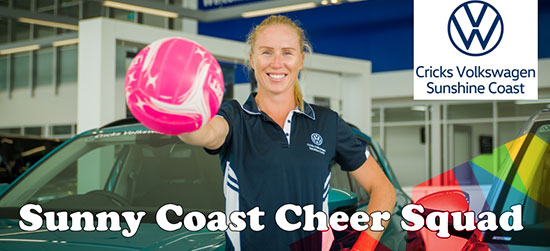 WIN a visit from Laura Langman
As former Sunshine Coast Lightning captain and the most capped Silver Fern in history, Laura Langman is a true champion.
And now you have the chance to have her on your team! Register below.
The chosen netball team will win a visit from Laura, PLUS signed fan cards and a signed netball.
Thanks to Cricks Volkswagen and 92.7 MIX FM.
INSERT NINJA FORM