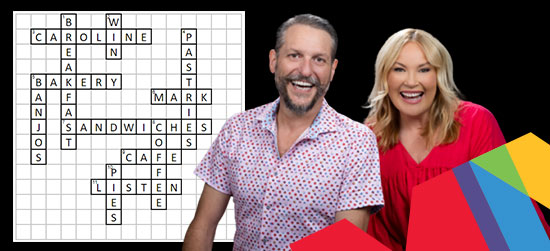 WIN free Coffee all August
While you're sleeping, some wild and wonderful things happen around the world. Mark & Caroline kick off the morning with the story of something you'd never believe.
Guess the turn of phrase that might describe their tale, and you can WIN a Banjo's Bokarina Drive Thru Coffee Pack of 10 x Coffees.
Mark & Caroline's Crossword! Weekdays just after 5.30am.