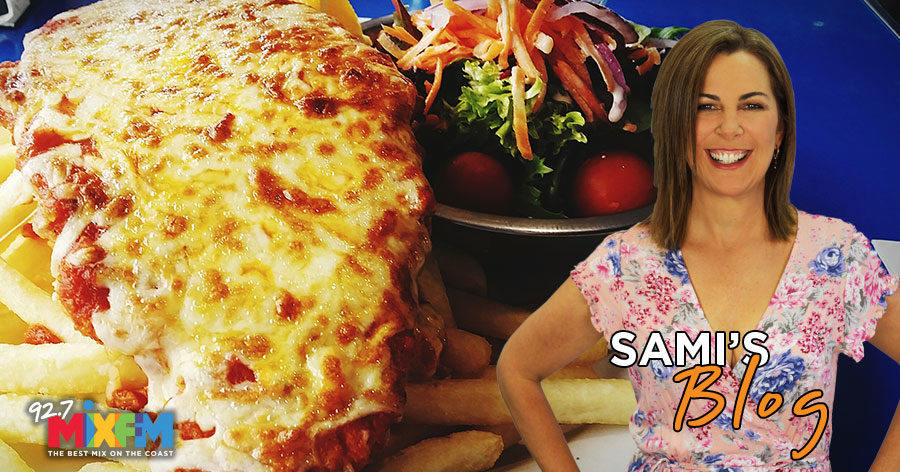 Australia is getting its Schnit together
Do you order your chicken schnitzel with the chips underneath or the chips to the side so they don't get soggy?
I find myself these days taking mental note of just how the schnitty is served and what accompaniments come with our unofficial Australian meal.
It is a dream to one day go on a food tour of this great nation and taste test schnitzels and lamingtons in every country town. It is the perfect menu know. The humble schnitty followed by a great messy lamington. It will be called The Great Schlamington Scorecard and Jamie Oliver will no doubt steal my genius travelling food show idea and run with it. Or not!
Ranking food gives me great pleasure and a gal has to have a dream! COVID 19 has us all road tripping more and exploring our local destinations. Travel site, Wotif.com, has announced its winner of the best schnitzel in the country. The winner is Schnithouse in Adelaide with a dish called 'Schnit Faced'. Clever name isn't it. It is served with bacon, eggs and BBQ aioli. Wotif based its choice on the crispness of the crumb and the crunch of the scnitty. Great criteria.
But where the Wotif judges let us down is they declared that they are undecided as to the big deal breaker for many of us… should the chips be served underneath or to the side?
So, I asked the big gun of cooking on the coast, Tony Kelly. Tony owns Rice Boi restaurant and runs a stack of other gourmet wonders. Yes, Chef Kelly is a bao bun Barron, but one of his great loves is the schnitzel so I asked his opinion on where the chips should be placed. "One of life's most controversial topics!" says Tony. "Personally I think NEVER stack. I do love a parmy, schnitzel, and a steak which are all pub classics but I do really love a perfectly cooked golden salty fry as well so I would rather not make it a soggy mess. Serving the chip underneath is making it an afterthought and it should always be on the side, always salty and always golden", adds Tony. We should vote this guy as our next premier with his smarts.
A clever journalist by the name of John Paul Moloney has claimed the national dish is in fact the schnitzel. "Now just look at it. It is literally wide and brown. Sometimes it's a thing of beauty, other times of terror. Yes, that's the dish for me", Mr Moloney states.
Do not get me started on toppings for the schnitty. I am a purist and favour cheese, ham and tomato. It seems the only thing we all agree upon is the size of it. No one wants a small schnitty. Large or legendary are the only two happy sizes which is a refreshing changer in a world where restaurant food seems to be shrinking. A legendary sized schnitty with basic toppings and a serve of mashed potato and the chips on the side. Yes!
Just leave room for the lamington chaser.
Other Competitions