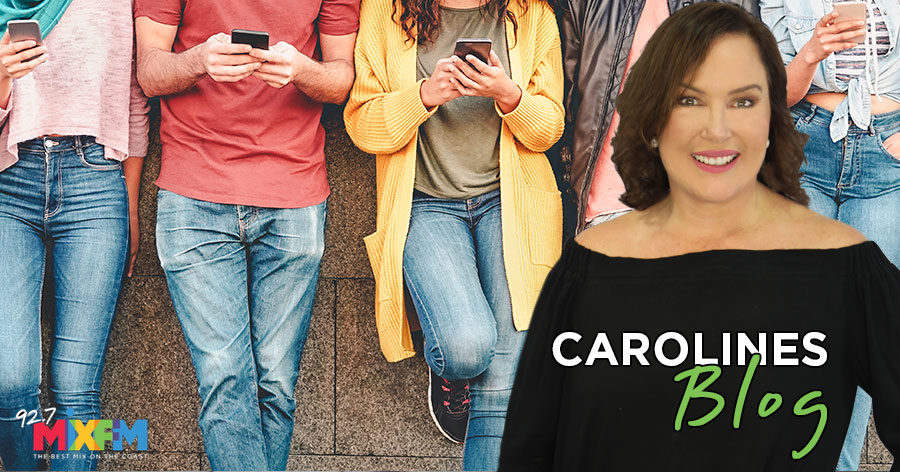 Is it just me or does everyone wonder who you're following?
I read something really interesting this week, apparently the prime minister's wife Jenny Morrison is Australia's newest fashion influencer.
Mrs Morrison doesn't have a stylist or an allowance, she simply buys her own clothes. It turns out everything she wears immediately sells out.
Her favourite labels are Ginger and Smart and Carla Zampatti. Both brands have been amazed by the 'Jen effect.'
The power of celebrity is nothing new.
In 2005, two former models wrote a book about vegan eating called 'Skinny Bitch'. In two years it sold less than ten thousand copies.
In 2007 Victoria Beckham, best known as Posh Spice and the wife of British soccer star David was photographed holding the book in a trendy Los Angeles bookstore frequented by paparazzi.
Within a week there were orders for 200 thousand copies of the book and the authors were on every talk show and front page in America.
The funny thing is Posh Spice didn't even buy the book. The book shop owner later confirmed she had been walking around holding the book but purchased something different.
I hope the authors sent her a free one.
When Jennifer Hawkins was the face of Myer I heard they had to be careful what they dressed her in because whatever she wore, one thousand would sell the day after. If the dress wasn't available in store there would be hell to pay.
After Meghan Markle stepped off a plane in Dubbo wearing jeans from Gold Coast designer Outland Denim, the not-for-profit had to employ 50 new people to produce and process orders.
Princess Kate is famous for wearing clothes from chain stores and routinely crashing their websites.
Kylie Jenner recently became the youngest ever "self-made" billionaire at the age of 21 and apparently receives $1m per Instagram post.
Five years ago, you probably hadn't heard of the term influencer. But in 2020 eight in ten Australians have a social media account.
There are a couple of locals to watch.
Amanda Shadforth is a local artist who magazine editors describe as a global 'taste maker'. Amanda has more than one million social media followers and the world's top brands are falling over themselves to feature on Oracle Fox, her Instagram account.
Even more fun are the Herbert sisters from Caloundra. Renee and Elisha are models who graduated from Unity College in 2016. Since then they have been travelling the world, uploading photos, going to the beach and wearing bikinis. About four million Instagram users seem to really like it.
Nikki Parkinson left the Sunshine Coast Daily ten years ago and is now one of Australia's most successful fashion bloggers with her own fashion label, Styling You the Label.
Andy Warhol promised us 15 minutes of fame. Perhaps he just meant free clothes for life.
Caroline xx
Other Competitions