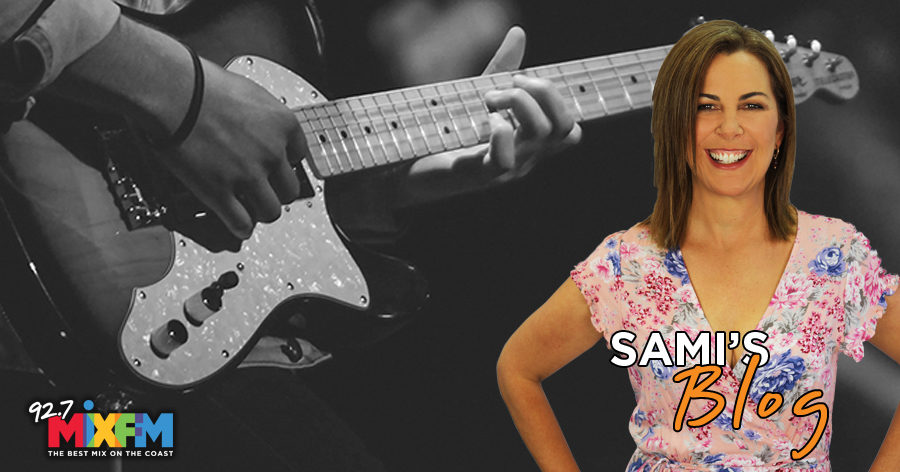 "Music gives a soul to the universe, wings to the mind, flight to the imagination, and life to everything."
That quote is not from my smallish mind but in fact from that old Greek bloke named Plato. I think the Athenian philosopher nailed it. Music is such a big part of so many of our lives and I work at a radio station so therefore I am lucky enough to have music being played around my senses all day.
However, I must admit it is a nice treat to take control of what is being played at home – not that it happens too often between the kids and my husband all fighting to select the tunes. I love most music from rock anthems, to musical scores, to jazz and blues. And I had a chuckle this week when I read Dolly Parton is considering posing nude for Playboy magazine to mark her upcoming milestone birthday of turning 75 years of age. Islands in the Stream forever, Dolls!
The county music doyenne stripped off back when she was in her early 30's and says she could even still fit the same black Playboy bunny costume she wore all those decades ago as her boobs are still the same. I don't know what Dolly is eating or drinking but not many of us can say our bust is the same as when we were in our 30's. Perky breasts are the gift to youth. I have often said beauty is wasted on youth. Wait. That was someone else's famous quote also!
In other music news AC/DC released a new song last week called 'Shot In The Dark' that is classic rock and roll, baby! The iconic band has a new album coming out next month with 12 new Acca Dacca head bangers on it just in time to blast at your home on Christmas Day when you want the relatives to leave and go back to their own homes. The lead guitarist and founder of AC/DC Angus Young is now 65 and is showing no signs of slowing down. Rock on, boys! Their hits are still relevant today and my young kids love to crank up Thunderstruck or TNT as much as I still love their anthems . AC/DC is bringing families together! Who would have thought it!
And there was sad news last week to hear Eddie Van Halen passed away also aged 65 from throat cancer. Van Halen's songs are often blasted from our home speaker including 'Jump' and 'Panama'. We also lost the great Helen Reddy last month.
Now shame on me as I am yet to induct our kids into the Helen Reddy school of fame, so the neighbours will get a break from rock'n'roll this weekend but will be hearing 'I Am Woman' and 'Delta Dawn' on very loud repeat. Can you imagine the jam session in heaven when Eddie and Helen belt out their tunes together?
Rock on, people.
Other Competitions