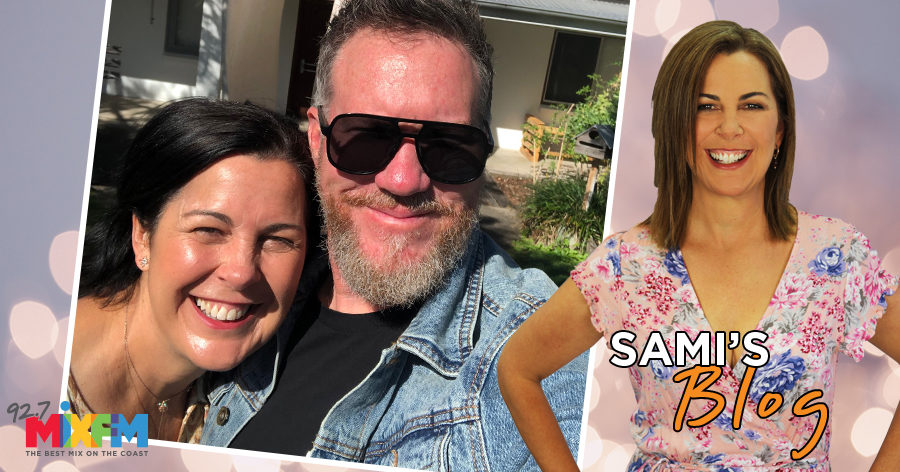 The Big Old Days
Nostalgia – it just ain't what it used to be! I have been thinking a lot about my childhood in the '70s, thanks to my job on the radio running a promotion to send in a selfie in front of the Big Shell at Tewantin. We are calling it a 'shelfie'. See what we did there?
So many locals are sending selfies in. Let's be honest, friends – the shell is not exactly a towering statue. But there is something so lovely about its modest size. It takes you back to days when life was more simple, before iPads and iPhones and watches that count your steps and beep at you 10 times a day.
Many locals have also sent photos of themselves as kids from the '70s and '80s in front of the curious conch. It has been battered a bit by time and looks a little worse for wear, but she still stands tall (ish) and proud as the entryway to a residential home in a leafy street in Tewantin.
The former tourist destination closed in recent years, but I remember as a kid popping in to the Big (ish) Shell while we were waiting to catch the ferry over to North Shore to climb on the rusty Cherry Venture shipwreck and play in the quicksand. We would eat white bread filled with bananas and peanut butter and drink cans of Kirks sarsaparilla and life was perfect. All of our parents had mullets and perms and they chain-smoked and drank like fish and lathered themselves in coconut oil to really sizzle in the sun.  I am pretty sure none of us had seat belts either, but I used to feel so safe and content. And we were all skinny despite the white bread and soft drink because we never ate much processed food.
Of course, back then The Big Pineapple was the king of the big icons. It was akin to Wonka Land from Charlie and The Chocolate Factory and the pineapple parfaits were bigger than my head. The House Of Bottles was another place we would visit sometimes and The Big Cow was also pretty famous in these parts. And if you were lucky enough to travel interstate to see the Big Banana? Well only rich and sophisticated people ticked that bucket list item off their goals. The equivalent of a holiday to the Big Banana for today's kids is probably going to Bali and having your hair braided and eating nasi goreng for breakfast.
But let's not mention Bali or overseas travel, given today's state of lockdowns and border closures and hand sanitising habits.  So if you are feeling nostalgic, head up to Tewantin and see the Big(ish) Shell while it still stands and if you have the time, drive up the highway to Gympie. There you can show the kids the last of the actual dine-in Pizza Huts where fast food is served as slow food in the cutest of booths. That will really blow their minds.
Other Competitions