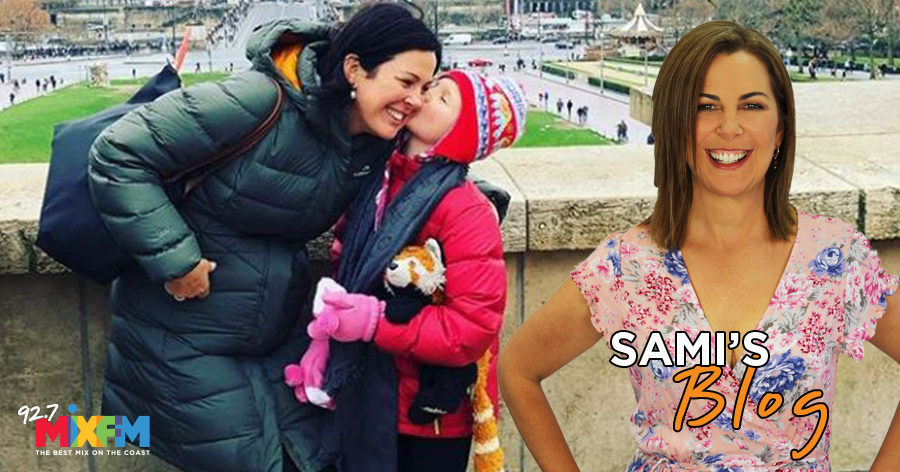 Are puffer jackets really for old people?
Remember when you could wear a crop top and not have to suck your stomach in? Or you needed a belt to keep your jeans up?
This last line actually made me laugh with how ludicrous it seems now that my jeans were ever not skin tight on me.  It was many decades ago for me and I was so worried I looked so scrawny at the time I did not just appreciate the fact that I probably had a six pack.  Youth is truly wasted on the young.
This week my first world was rocked by some fashion news: puffer jackets are for middle aged people according to my in-the-know friend.  I often refer to Candice Collins in this column who is such a force to be reckoned with that most of her friends refer to her by both names.  If you have a double barrel name you are fabulous indeed!  Candice Collins is a mum of four kids and knows a lot of stuff such as the best lunch box to buy and what to do when my kids have nits. We all need that friend.  The mother of four is kind and smart but the kicker is the fact she still cares about her appearance.  Candice Collins wore leopard high heels to the school swimming carnival.  Boom! Time froze still as she strode across the pool side in those fabulous animal print sky scraping heels to rush goggles to one of her daughters. I looked down at my Converse sneakers and thought well I am getting old.
This puts Candice Collins into a category I am a little in awe of but also makes me feel a little resigned to the fact my best years are behind me when it comes to rocking certain fashion. I need to get drunk with Candice Collins and ask if she wears SPANX knickers, but I feel she may as she is still swinging when it comes to her appearance. I would rather eat chopped liver than wear SPANX. Or high heels for that matter.
My poor husband.  I have started wearing ugg boots to the school drop off every morning.  And no bra.  This not walking into the school grounds rule (thanks to Covid) must have some benefits if I cannot smother my children with unwanted attention and fuss potting.  I should at least feel comfortable and I do, and I am sure the teachers can tell I feel very, very comfortable.
Anyway, we were on the footy field sideline on the weekend and I told Candice Collins I am obsessed with puffer jackets.  The nurse replied to me, "Yeah so am I and I think that makes us old or at least middle aged." My mind was spinning, and I was reeling and I started to think of all my friends who wear puffer jackets.  I do not think any are under 3O and many are over 50.  This is not old I realise as I nudge this age, but it was a slap in the face to think I have become obsessed with an item of clothing that dates me.
Are puffer jackets really for old people? Are puffer jackets daggy? I think they are the ultimate as it is like wrapping my body in a big pillow with pockets that I can shove full of all my comfort items including lollies and lip balm. Does life get better? I think not. I have started searching for young trendy things sporting a puffer jacket in the shopping centres.  They are proving elusive.  I now need my reading glasses pretty much all the time and this ages me.  I cannot have the kids talking while I am trying to find a car park.  My mum used to do that, and I would sit rolling my eyes.  I drink tea and eat fruit cake on a good night.  I wear sensible flat shoes and I always carry a water bottle with me. I love anything black or grey as it hides my covid curves and do you reckon it is bad that I really want one of those shopping trolleys on wheels to take to the markets?
So, if you spot a young thing (not a toddler) in their 20's or 30's wearing a puffer jacket let me know to help me with my research.  In the meantime, I will just be happy doing my crossword and drinking my sherry on a Friday night waiting for The Living Room to come on the TV.
Other Competitions