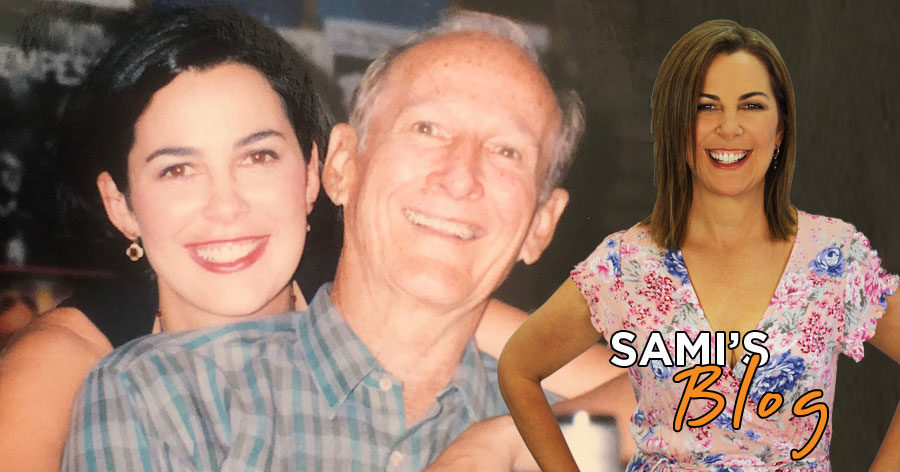 Bravo Dad, Bravo!
Most of us think our Dad is extraordinary. It took my father's death for me to realise mine really was something special.
'Lex' or 'Papa Bear' or 'Dad' did not follow traditions and was not your regular dad. Nope. He was larger than life and the centre of the party. Dad's favourite saying was "Bravo!" He was the person I turned to for advice on the big issues in life and with his very naughty ways he called a spade a spade as he traversed the globe getting his adrenalin fix for decades. Dad lived a remarkable life as he scuba- dived shipwrecks at night (he even spent a night stranded at sea after his vessel went down on one ill-fated dive); flew planes looking dashing in his army uniform; rattled across deserts on a motor bike and sky dived into deep blue oceans. He sure did it his way to quote Frank Sinatra.
My parents divorced when I was young and I lived with my mum, so Lex was somewhat of an enigma who always had exotic tales of travel and adventure. For 3 decades he sent me the most magical letters adorned with actual stamps and sketches on the envelopes while inside he told me tales of wonder and took great glee in lambasting our politicians and leaders. He had an opinion on everything and everyone. Dad had the most exquisite penmanship. I miss you Dad. So do your grand kids.
My first memory is of him engraving our saucepans with the word 'Bravo!' and a sketch of a wolf. To this day I do not know why he did this, but my mum claims it was to stop thieves swiping our saucepans. But I remember going to a friend's house and feeling so sorry for her because her saucepans were so plain.
I loved Dad's tales of adventure and at his funeral everyone seemed to have a wild story about this larrikin that involved his crazy ways. Yet my favourite memories are from last Christmas where my kids and my Dad threw buckets of water over each other in his back yard and used the wheelie bin to slam dunk basketballs.
Lex was an 'old boy' and a Mooloolaba Surf Club 'legend' so it was fitting for his final farewell a surf boat fought the break to head out to sea and the crew raised their oars for one minute to pay their respect for the last time to this old sea dog. The club even sounded the shark bell as a final salute. Dad would have loved every part of it, but I am not too sure the tourists loved it!
And to those who have reached out and wrapped our family in kindness, I say thank you. Losing a parent is a club no one ever wants to join but it is a feeling of loss, pain and disorientation perhaps only those can understand who have lost their mum or dad. Even as a grown up I feel a bit lost without him. I was not expecting that after he died unexpectedly. I thought he would be traversing the country and telling his tall tales for many more decades.
I have one last letter sitting unopened tucked away in my kitchen draw. I will need a big dose of courage and a big glass of red wine to open that final piece of art and to read his last words.
Bravo Dad, Bravo!
Other Competitions