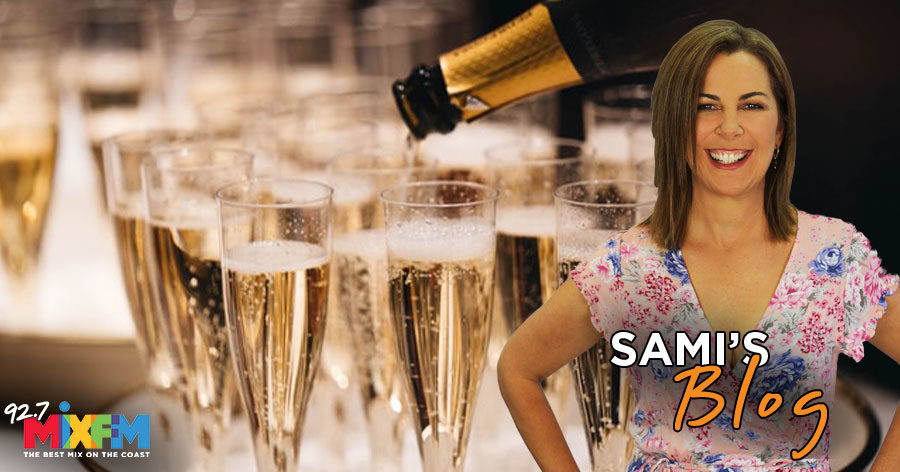 Cheers to the Real Family Moments
'Tis the season for a glass of bubbles or two, but some bottle shops have introduced ''stock restraints'' so they do not run out of Christmas liquid cheer. At some places, there is a limit to the number of bottles of champagne you can buy each time you stock up on plonk, thanks to global supply chains bringing about a big dry of the French fizz.
Australia is the world's sixth largest quaffer of French Champagne, slurping and sipping down 8.5 million bottles of Pol Roger, Veuve, Moet and Mum and a stack of others each year. But a survey in recent times pinpoints Buderim residents as gold medal booze hounds. Our glorious Buderim residents have managed to buy more champagne than any other suburb in Australia over a 12 month period, knocking Mosman off the top position. Well, you sassy little soaks, you. The folk on top of the hill are sitting quite smug with their champagne habits. Who knew Buderim was all about the liquid lunch or the drink at dinner?
I have new champagne flutes this year, thanks to Kmart, that are covered in gold stars and I plan to get a gold star in committing to drinking the stars. My kids have grown up playing a game called "Catch The Cork" which involves everyone standing ten or so metres away from one person who cradles the bottle of champagne. The bottle is opened and as that little cork sails into the air, it is basically the Hunger Games to catch it as it catapults in slow motion. If anyone succeeds they are paid the handsome sum of $10. Two people have only ever caught the cork in two decades.
One kid who I just met that day actually pushed my kids in the pool to make sure he caught that sucker. His mum told me he was very competitive. I told her he was a bit of a brat. The other person to win was my brother in law and he played against kids who were all about seven years old. He has been the black sheep of the family ever since.
But when other families open bottles of champers without playing ''Catch The Cork'' my kids think they are very strange and sad human beings. They will no doubt be exasperated with me one day when they find out its only our family who have made drinking a game that includes monetary incentivisation. And their baby scrap books do not contain any sentimental photos of first teeth lost or even first steps. Nope. But I caught on camera every time they played "Catch The Cork''.
Cheers to the real family moments!
Other Competitions