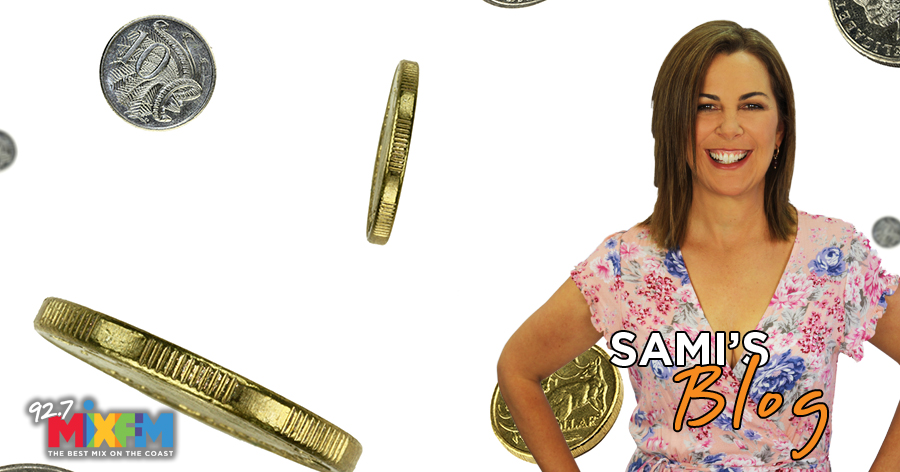 Give the Dollar
Nick Molnar's mum must be so proud of him.
The young gun is the mastermind behind the tearaway success of the buy-now-pay-later Afterpay and has just been named on Australia's Young Rich List.  The Australian Financial Review publishes the list of seriously cashed up Aussies under 40 every year to make the rest of us feel like total losers.
The cool thing about the list is you need to be self -made.  But as a mum, I read that list and instead of being fired up by determination to go out and make millions I think "Geeze, their mums must be proud." You know you are getting older when this happens.
I met a local mum the other day who has one son who owns a coffee franchise and the second son owns a brewery.  Now that mum is surely bragging big time at her weekly water aerobics class.  I am proud of my kids if they ever remember to make a bed or actually eat their peas at dinner without threats of torture or giving them all away.
But back to Nick the super star behind Afterpay which is one of the country's fastest growing companies.  It offers a 'buy now, take now, pay later' service that does not require end customers to enter a traditional loan or pay any upfront fees or interest to Afterpay.  I grew up in a lay buy family.  We would chip away at most of our family birthday or Christmas gifts. When I hit my late teens I always had an active lay-buy at Sportsgirl.   I still love a lay buy.  It gives me something to dream about and otherwise I would fritter away my spending budget on a whole lot of rubbish.
And since we are talking money this week I wanted to share some great advice I heard from fashion designer, Alex Perry.  You know the Sydney cool guy who wears his sunglasses on his head? It turns out he is one of the best public speakers I have ever heard and he is a huge supporter of charities.  He has dressed Jennifer Lopez and is friends with Megan Gale and Jennifer Hawkins but he has his feet firmly on the ground.  Alex reminded us all to 'Give the dollar' when he spoke to a bunch of locals.  So stop and literally give $1 of your money instead of walking by the Guide Dogs statue where you can slot a coin in the head.  Instead of shuffling by the volunteers rattling tins at a shopping centre walk up to them and with a smile give them $1.  It is a win win situation for everyone.
I spent some time with the beautiful Compass Institute team at the Plaza this week who were shaking tins to help fund therapy dogs for kids.  This 'give $1' advice is much needed in our society.  If we all gave $1 wouldn't it add up? And what are we going to do with that change anyway? Nothing.  I know we have less cash on us than ever before but it's a powerful thought to think your $1 really can make a difference.  Instead we hide behind mobile phones and keep on walking when the right thing to do is spare just $1 and look those volunteers in the eyes and feel proud of yourself.
Nick is worth a cool $350 million for the record.  His mum has every right to be beaming with pride.
Other Competitions