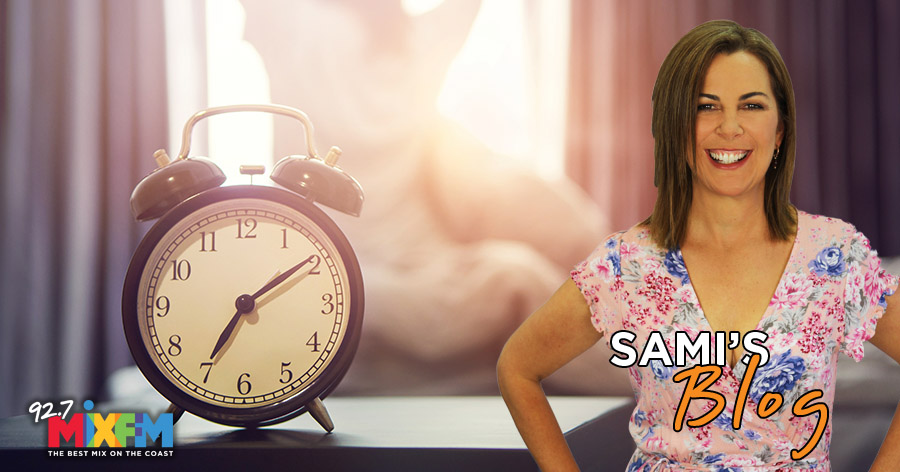 I'm going to sleep with Matthew McConaughey
Oh, sleep. I miss you! You elusive little minx!
Are you also a fellow vampire? Do you also struggle to sleep at night and instead walk the corridors of your home in a blanket of darkness?
Back in the day I could party for hours and fall into bed and be asleep within seconds and wake up to daylight feeling great. If I felt at all tired or seedy I would grab a Zinger burger and a Coke and that would be medicine.
But fast-forward to my mid forties and my night routine is much different.
I struggle to sleep. Even with a diffuser puffing out big clouds of lavender-smelling smoke and a really expensive pillow that has memory or some such crazy technology and soft relaxing music playing acoustic tunes I still battle. I take the magnesium pills. I put in ear plugs. I put on a sleep mask. I try without success to meditate. But still I frequently wake up about 3 am and start to think about all the things I have not done and all the people I have not contacted and all the emails I have not read and my brain just starts doing star jumps.
Why haven't I started cooking more organic food for the kids? Should we look at Air BNB-ing our home if we ever hope to take all of them on an overseas holiday? Is it too early to start my Christmas shopping? Should I try the KETO diet? Am I truly happy in life? But instead of getting out of bed and achieving something practical I stay awake for hours cursing myself and getting so worked up and worried about the fact I am going to be so tired tomorrow.
It is a vicious cycle. Throw in coffee every day, wine most nights, and little people and little dogs sharing the bed and its not a wonder I have not had a good nights sleep in about a decade. A night of uninterrupted slumber is as rare as a unicorn sighting.
But help is here in the form of Matthew McConaughey. I am in fact being McConaughied to sleep most nights with success. I recently purchased the 'Calm' app and it has many celebrities reading stories to help you drift off into peaceful slumber. The southern actor uses his drawl to tell you about the cosmos in his dulcet tones. I look forward to my time with Matthew each evening.
But I have a few men on the go. Master writer Stephen Fry takes me on a meander every night through the lavender fields of Provence as he reads a story called 'Blue Gold'. It sounds like a story the folk in Nimbin would like, yes?
The 'Calm' app has more than 2 million paid subscribers with 150 million listens since only last year. And last week the US Army revealed the trick it uses to help military personnel get to sleep in two minutes. You must first relax the muscles in your face and then breathe out keeping your chest relaxed. None of this sounds top secret stuff. But here is the strange bit. You must then visualise one of two scenarios:
Lying in a canoe in a calm lake with blue skies all around you, or (what I am going to try)
Being wrapped in a black velvet hammock in a dark room.
Now that sounds like I would revert back to being a vampire. I know that routine well.
Wish me luck.
Other Competitions