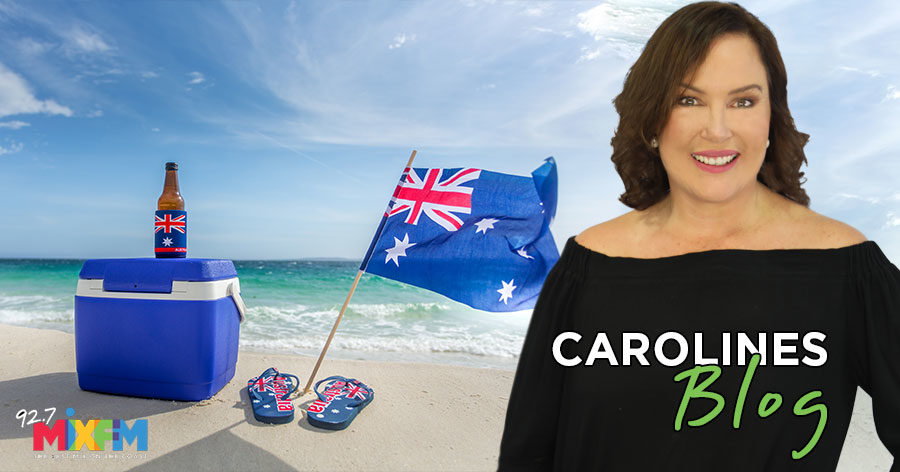 Is it just me or does everyone think Australia Day should be a time of reflection?
The party is important because that's who we are. We are people who gather around barbeques and eskies. We like to share food and we like to drink. Mateship is real and most of us really like to be outside.
Australia Day is about patriotism too. It's the one day a year we fly the flag, eat lamingtons and say things like 'stone the crows' as we walk into a party.
There is nothing wrong with that sort of patriotism. This is our country, our place. But patriotism goes beyond love of country, it can be critical too. Opening a conversation for a better Australia.
I asked my Facebook friends to answer this question; 'Australians are…"
I think my favourite answer was from Colin who simply said Australians are fortunate.
Jude said Australians are lucky. We have so much freedom. Freedom of education, freedom to choose our own careers, where and how we want to live.
Kerry said Australians are the most down to earth people on the planet. Made up from so many countries, they are funny, critical, easy going, and generous. She said Australians will back each other to the death.
Glenn said Australians are conceited, they don't want to share their lucky country
Kellie said Australians are willing to help each other. When we face tragedy and loss we come together as a family. We celebrate together, we mourn together.
Melissa said Australians are awesome, but after my trip to Japan last week, definitely not as kind, helpful, grateful and willing to please as the beautiful Japanese people. Taught me a thing or two, being in that country.
Gerry said Australians are starting to wake up to the need for an impartial national integrity commission.
Peter said Australians are too lazy to protest the way the government is treating pensioners.
Jose said Australians are stuck on the Bruce Highway.
Brad said Australians are those who reside on the land and respect it. We are all apprentices in learning to be custodians of this land, whether we are Indigenous to it or not. It's about respecting those who reside here, past, present or future.
Drew said Australians are a paradox. Racist but kind. At the forefront of progress but waist deep in mining.
Paula says Australians will stop for a broken down car and push it through the traffic lights.
I say Australians are tough. We are not scared of hard work and we have a lot of self-belief. Sometimes I think Australians are more concerned with I than we. But we are kind, friendly and capable. Australians don't care where you went to school or what your dad does. Australians come in every colour.
And in true Aussie style, Peter said Australians are all of the above.
Caroline xx
Other Competitions