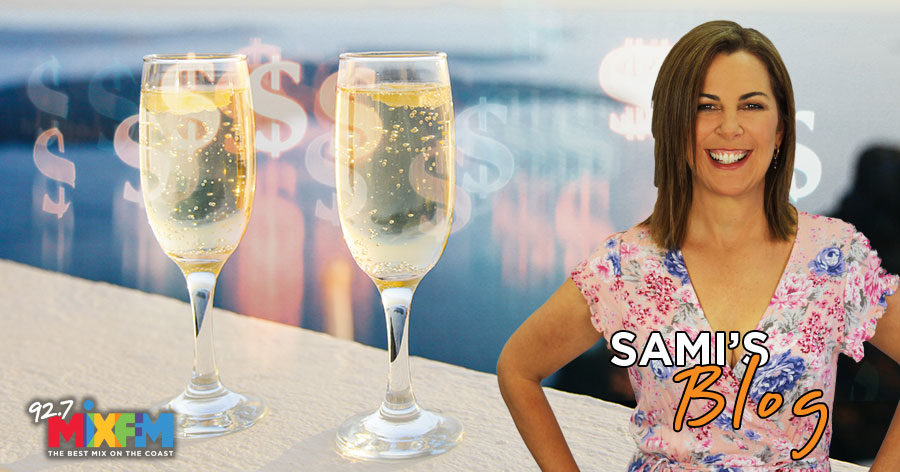 That's a Bit Rich
How much money do you have to earn to be considered 'rich'? I have been pondering this question since our Prime Minister Scott Morrison came under criticism for saying those who earn $180K a year are not necessarily rich.
When I was a teenager, I thought people were rich who could buy spirits all night at Fridays nightclub.
In my twenties people who could afford an entrée and a main meal were rolling in it. If you paid for your friend's coffee, you were more than likely rich.
In my 30's anyone who could travel business class was rich to me and now that I am in my 40's I guess I think rich means people who can eat avocadoes and organic food at least 3 times a week and wash it down with wine that costs more than $30 a bottle.
So let's just put aside how much debt you have and where in Australia you live because that clearly affects if you are rich or not and have some fun by clearly defining 'the rich people' of our great land. Nothing against rich people, good luck to them I say. But clearly you are doing okay if you do not have to look at your bank balance when you withdraw $100. If you are buy white grapes and limes and don't flinch at the bill. If you drink wine with a cork. If you eat salmon for breakfast.
Other things that are a dead giveaway: If you play polo. If you have a fridge with a crushed ice machine built into it. If you prefer to drink boutique gin sourced from Byron Bay. If you know what organic bamboo sheets feel like against your skin. If you have matching Audis. If you only wear Lululemon.
I asked my kids what makes someone rich. My 9-year said someone is rich who can buy 3 guinea pigs every week and 1,000 scrunchies. My 6-year-old said rich people have stairs in their homes and you are wealthy if you have a butler. And my 8-year-old said you are rich if you can have a daily buffet for breakfast and you have a basketball ring in your home. My husband probably nailed it as he says you are rich if you buy a coffee and do not have your loyalty card stamped in the hope for that elusive free tenth coffee.
Rich to me is having good friends. Being surrounded by love. Having great mental health. Having dogs at my feet and a happy future with long term plans and hope. Having the ocean at my door.
And maybe cold champagne, fresh prawns and that butler.