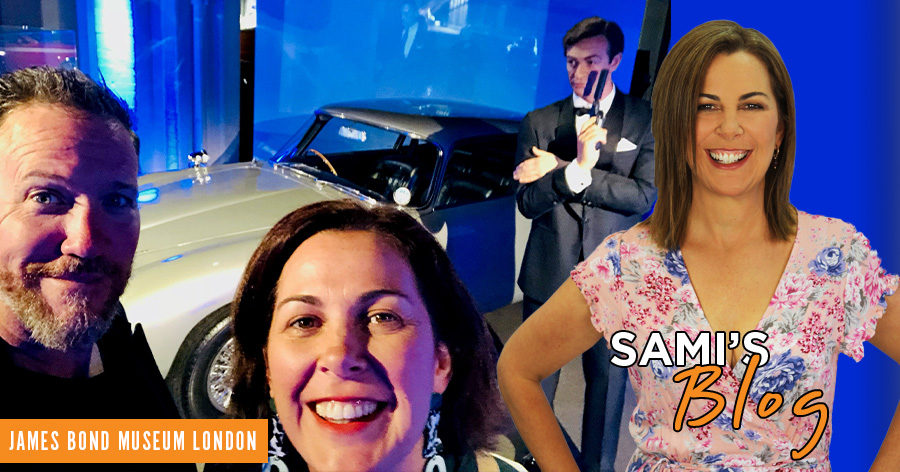 Vale Sean Connery
You can keep your Ryan Goslings and George Clooney: I was always a Sean Connery kinda gal. The only thing hotter than the dark and handsome actor was when he spoke in that broad Scottish accent. Holy tartan! The Goldfinger main man was a true movie star!
Vale Sean Connery, leaving us as he hit ninety years of age. His acting career spanned five decades, and he won an Oscar in 1988 for his role in The Untouchables.
I grew up with my mum and dad loving James Bond Movies. I would sit in the dark at the top of the stairs on a Friday night and sneakily watch agent 007 save the world and look a million bucks in the process. It was all as far removed from my suburban normal life as I could have ever imagined. I loved the 70's fashion the females wore and even as a young girl I knew Sean Connery was the only human being on the planet who able to save the world from evil megalomaniacs. It ignited in me a life- long love of James Bond movies and I cannot wait for the new film, 'No Time To Die', starring Daniel Craig to be released next April. But as Carly Simon crooned, 'No Body Does It Better' when it comes to the best of the Bonds.
Sean Connery stamped his own charm on the character of James Bond blending his to-die-for good looks with ruthlessness and sardonic wit. The action scenes, exotic locations and steaming dialogue between the Bond Girls and Sean Connery were always a winning formula. While I watched from the staircase, peering through the handrail slats, my parents would watch the movie and eat an entire block of fruit and nut Cadbury dairy milk chocolate washed down with a port. Mum no doubt had on her terry towling short shorts and Dad actually wore a velvet maroon dressing gown most nights if my faded memory serves me correctly. I may have invented that whole scenario in my mind, but I did sit as quiet as a mouse watching Bond from the staircase.
Sean Connery later lived on The Spit at Mooloolaba when he married Diane Cilento. My father always claimed many locals saw the glamour couple in their kayak heading out to Old Woman Island: both Sean and Diane were often topless! Hollywood came to our seaside town.
Sean Connery, you sexy Scottish super star, I hope that wherever you are the vodka martinis are strong and are served shaken not stirred.
Other Competitions