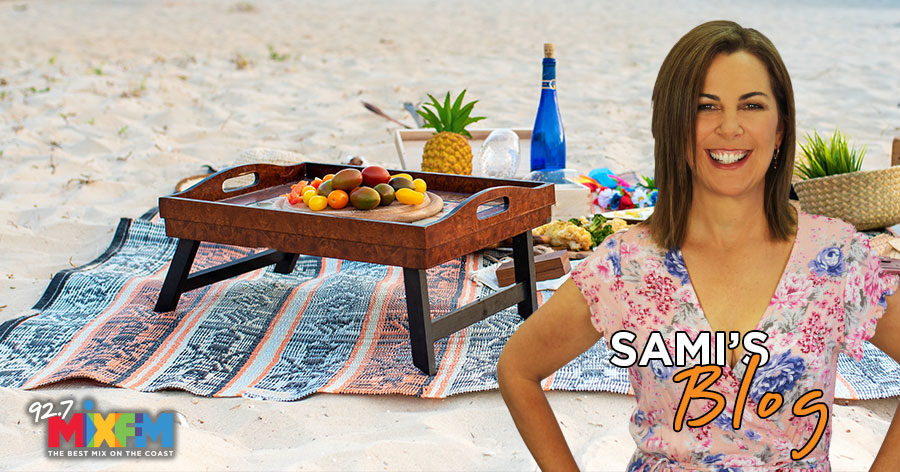 We are having a staycation these school holidays.
We are having a staycation these school holidays.
To be honest it feels a little like Ground Hog Day after the kids were home for a few months during Corona. Except this time around we will actually  leave the house and I will not stock pile loo paper. Yep, I admit I did that! I never went anywhere as a kid except all over the neighbourhood until dusk on my BMX bike.  I never expected any grand holidays or road trips. Although I must admit I have had a life-long obsession with Paris and have always wanted run away to faraway lands so perhaps my weekends and holidays spent with the local kids in our bike bandit group did impact me more than I realised. I did not get on my first international flight until I was in my mid-twenties.
This was a disaster as I took full advantage of the free grog and spilt red wine all over my cream cargo pants after wine number 3. Not a good look. The gorgeous flight staff took my pants away and somehow cleaned and dried them before I landed in Vancouver but I spent the flight in my knickers wrapped in a airplane blanket. Luckily after wine number 5 I was sound asleep so was not stressed about sitting in my knickers in front of half of the QANTAS passengers.
I have told you before in this column: you can take the girl out of Bogan, but you cannot take the bogan out of the girl. So this holiday is all about seeing the wonder of our own backyard.  Not my actual backyard as it is filled with tiny bits of LEGO and old rusty toy cars and probably dead lizards.  No! We are exploring the Coast and there is an eating theme as a bonus! We have already done the day trip to Kenilworth for the holidays.  We visited friends who were camping at Kenilworth Camping on the River and we jumped with happiness in creeks and climbed trees that went up to the sky.  We got dirty in a delightful way.
Then we sniffed out the famous Kenilworth Country Bakery and their 39384 donuts that make Willy Wonka look like a stick-in-the-mud when it comes to having a sweet tooth.  It is worth the wait, people.  I recommend the crème Brule donut.
In fact, I recommend two of them.  We will also be day tripping to Noosa National Park where the locals are ripped and ready to run past us as we will slog it out along the winding path overlooking the bluest of water.  And we will hit Kings Beach and maybe dip in the ocean pool (if we are allowed to) before dining on fish and chips.  And lastly, we will wind our family car up to the Hinterland to feast on scones with jam and cream and old school milk shakes.
I love the Hinterland so much in winter. So happy staycation everyone.  We have so much to do in our own backyard who needs to fly anywhere? But when those airports re-open I do recommend keeping your pants on.
Sami xx
Other Competitions