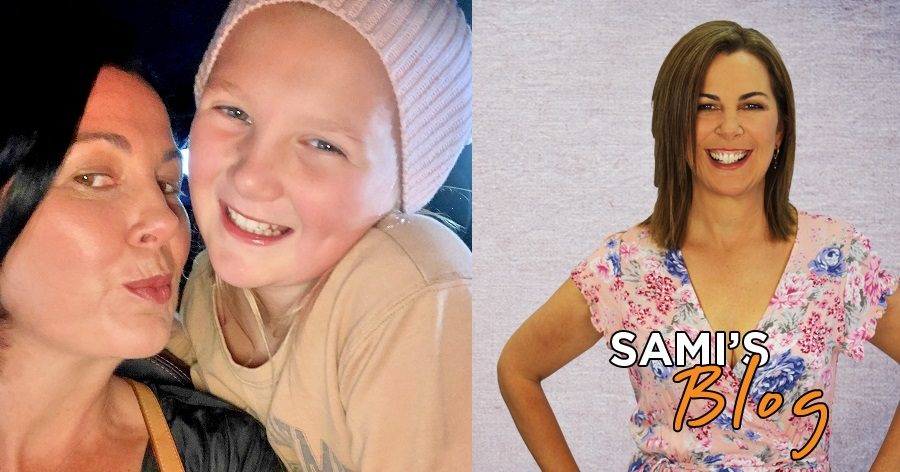 We can't freeze time.
Time stops for no man or woman.  Or child.
A decade after having kids I still stare at my brood every single night when they go to sleep.  Yes, I am a needy soul indeed and a sentimental one! But don't you think it is the biggest trip in life that we are constantly reminded we cannot freeze time when it comes to our kids growing up?
I cannot tell you the number of parents of grown up kids who have kindly told me to enjoy every single minute while the kids are still little.  I had a moment when I took my nearly ten- year old daughter shopping for clothing in the holidays. Avalon likes anything that is lose or comfortable and lives in cotton comfy tights and baggy t-shirts.  We had a funeral to attend and I wanted something dressy for her, so we headed to the girls section of BIG W and it was racks filled with unicorns and sparkly fairies.  I adore both fairies and unicorns, but we looked at each other in surprise and realised she is too old for a sea of glitter and frills anymore.  So, we went to the adult section where we walked around for a long time with me thinking all this leopard print crop top clothing is going to make her look like a stripper. It was all too old for her and too big for her.  What to do?
I told my husband and two sons we had a small problem and they swiftly took to those wonderful waiting chairs in the halls of the Sunshine Plaza.  They seemed oblivious to the shopping quandary we were facing. But we were up for the challenge! We should have got the boys some pillows and other supplies as we ended up being over an hour and a half shopping.  We are training our sons young that waiting on those public couches while your family shops is indeed a life skill. However, my boys would rather slam their fingers in the car door than wait outside shops. I feel as though it will not be the first time they warm these seats!
So, my daughter and I did finally find a shop that sells 'tween' outfits and we happily left with jeggings and a cool jumper and beanie.  It is an outfit I would wear in my size. One of my very favourite things of having a daughter is when we dress the same.  I know this is really cringe worthy and people are very quick to judge mums like myself who are so pathetic we want to wear the same outfit as our little girls.  But when I said maybe I could get the matching beanie I was met with an eye roll from my daughter.  An eye roll, people! When are us women taught to eye roll? Seriously? It is like some gift we are born with instinctively. So, we went and had hot chocolates with only one beanie to celebrate her new status in life of wearing tween clothing and mastering the eye roll.
It felt good to be out as we have been home so much during Covid but my heart was a little sad as I sat looking at my beautiful angel thinking my baby girl has grown up in the blink of an eye. Even with toys she is between two worlds of kids versus teenager toys.  The curious part of her wants to sit with the adults at BBQs but the kid part of her wants to go and play. Now I think about it her room is always messy and she wants to watch shows I am watching on TV.  Avalon is asking for 'Tik Tok' on my phone daily (this is a form of social media and not the Arnott's Tic Toc clock biscuits) and does not think it is funny when I ask if she wants a clock biscuit. My grade four girl also wants privacy and is getting a great little sense of sarcasm. My baby is growing up and those wings are sprouting.
They say daughters are your friend when they grow up so I can only hope and pray she will always want to share the moments that seem small but are big with me and one day she may reconsider the ban on twinning when it comes to matching beanies.
Other Competitions