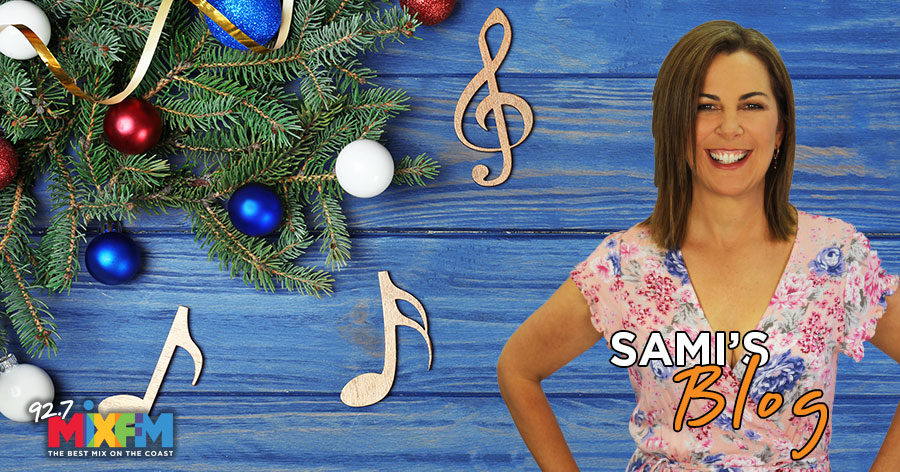 What is your favourite Christmas carol or song?
What is your favourite Christmas carol or song? Of course there is a difference.
'Silent Night' is carol whereas as Mariah and all her magic of 'All I Want For Christmas Is You' is a Christmas song. My favourite is anything by Mr Michael Buble or Dean Martin and I am always a sucker for Wham's 'Last Christmas'. So are you ready?
We will be blasting carols and songs Christmas Eve with our extended family and doing the traditional hot food with turkey and hams and plum pudding with lashings of brandy custard followed by rum balls and rocky road. We eat and drink like gold medallists at the Olympics. We talk and laugh and play Evil Santa and take pleasure in teasing each other. A true family. My little ones will leave chocolates, a beer and carrots for Santa and the reindeers.
Over the years when it comes to Christmas Day I have become selfish. I no longer spend the day driving the highway or cooking hot food trying to please all of my wonderful but fractured clan. Some of them do not speak to each other so I used to do about 4 different home visits. Nope. You will find me with my husband, my mum and our 3 young kids at Mooloolaba beach where for me the spirit of Christmas soars so high on the Sunshine Coast.
Kids are everywhere with their new boogie boards or sand buckets. The surf lifesavers who are working for free have tinsel and crazy decorations on their hats. Sometimes they hand out free ice blocks. A café shop gives out free coffee. And if we are lucky the weather Gods are good to us and the blue sky spreads forever over the indigo ocean and you have lots of those moments of pinching yourself and just making sighing noises at loud because Mother Nature is so damn impressive. I had lots of Christmases with just my Mum and my sister growing up and I swore one day I would be surrounded by family and friends at Christmas. My dream has come true.
After the beach we go home and watch Elf and eat left overs for lunch. We are happy in our bubble. What is your favourite Christmas movie? Love Actually and Gremlins are my other gems. The rest of the day is spent watching the kids play and thanking our lucky stars for our fortune. Lots aren't so lucky and Christmas reinforces tough times. I know that well. One very good friend is fighting for his life this year in hospital.
I have a special Christmas wish for him and his poor wife who has sat with him for weeks. My best friend is having a baby and our new bub just may come on Christmas day. I have a special wish for them too. And I plan to have a special drink or two with my mum because so many of my friends are losing their mums and I cannot imagine Christmas without your mum. So I send a sea of kindness and good will to your family.
If you are sad this Christmas with not much hope I can only tell you to be gentle on yourself. There are better seasons coming for you in the years ahead. This too shall pass. Merry Christmas everyone. Look for us at the beach: the kids don't know it yet but we are getting those ugly Christmas rashies to wear as a family. I know. They are one lucky tribe!
Merry Christmas Coasties!
Sami xx