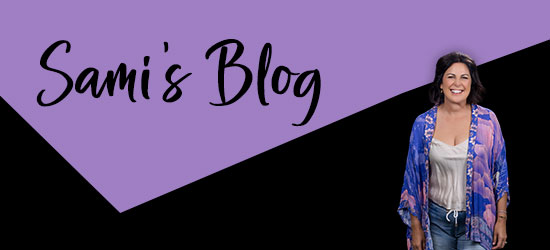 Come At Me 2022!
The year 2022. It has a nice round ring to it and just rolls off your tongue, don't you think? I hope this means we are all going to be doubling down on happiness.
Vogue Australia says when it come to fashion, it will be the year of wearing zebra stripes on our clothing. Pantone says the colour of 2022 is periwinkle blue. I do not even know what this is, but it sounds like something you would stand on in the ocean and need medical attention as a result.
For our family? I hope it is a year where we slow down and take in more simple moments in life. I am hankering for some country air, so it could signal a tree change.
And as for things that may not be sticking around for the new year, can we talk names, please? Twenty-eight names are at risk of becoming obsolete in 2022, according to parenting website, BabyCentre. Is yours at risk? It is not good news if you are a Dwight, Duane, Daryl, Leslie, Norman, Maurice, or Hubert. And for the women, well, Glenda, Bertha, Pauline, Doreen and Gertrude are just some of the names on the extinction list. It is a shame really as I never met a Pauline I did not like. Every Pauline I ever met (including Hanson) are women who just know how to get stuff done.
When I was a kid, my mum owned a snack bar and a buxom blonde called Pauline worked there and would make me bubble and squeak on the huge stove. It made me love her for my entire life.
And another new survey shows Olivia, Emma and Amelia are the most popular female baby names.
I must say they are all gorgeous (and very vowel heavy). Liam, Noah and Oliver are the most popular male names.
But my favourite list of names is always the one highlighting the ones that were banned or refused by the government.
People wanted to call their precious baby names including G-Bang, Medicare, Robocop and Ikea. What the actual? Big Brother may be annoying, but sometimes it is good to know someone is watching.