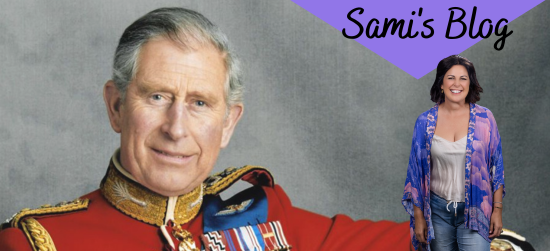 1 heavy-duty 4 by 4 metre tarp; 10 packets of double coated Tim-Tams; 5 Aussie cork-hats; and a can of Norsca deodorant. This is some of our family packing list to take to the coronation of King Charles in London. I say 'family', but it is really me dragging my long-suffering husband and 3 apprehensive children across the world to witness history. We will be watching it as weary Aussies who will be roughing it on the side of a road in a bid to get front row street seats to watch the royal procession pass us by on the London roads. But who cares about a bit of frost and not being able to have a shower for a few days when we will be witnessing history!
I am a long-standing royal family fan. I am not so sure of my level of devotion after the passing of our wonderful Queen. Instead of doing housework I much prefer to look at old You Tube clips of Elizabeth the Great taking tea with Paddington Bear in all her pearl necklace glory. I met the Queen when my grandmother took me to Brisbane on a royal tour and I gave Her Majesty a posey of home-grown flowers. Tens of thousands of locals lined the streets to see The Queen in her apricot polka-dot dress complete with gloves, hat, and of course, her trademark strand of pearls. The year was 1977 and I was 5 years old. It was love at first sight for me of this classy and kind woman and I remained a huge fan for life.
I am not so sure of the current royal mob. Sometimes I feel sorry for loveable Harry because he was clearly deprived of his mother's love due to her tragic death, but on other days I want to whisper in his ear to ''Zip it Hazza, you have to stop airing the family's dirty laundry old mate and get on with life because this sob story has had its day and we are all done with it." My husband and kids have never been to the United Kingdom. There will be no red double-decker bus tours of Oxford Street and Big Ben for our clan, but instead we will be camping out in a bid to catch a glimpse of the royal coronation procession. Why? Why not I say!
And if you are wondering why I am packing 10 packets of Tim-Tams, well I always find these Aussie biscuits are worth their weight in gold for good old-fashioned sucking up. When we need to go to the loo on those long days and nights sitting on the side of the road we can make friends with the souls sitting next to us and hopefully they will save our spot thanks to Aussie's finest choccie biscuits. I will even offer some to King Charles as he trots past our family in his golden carriage.
Wish us luck getting our coveted front row position to witness history. The trick is really going to be keeping my kids entertained so I suspect the Tim-Tams will be eaten within hours of arrival.