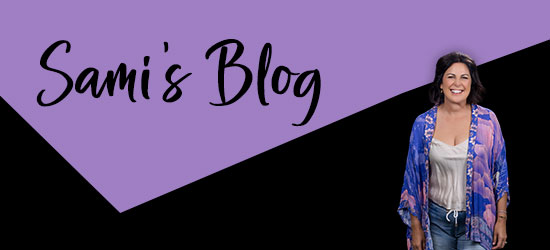 Smurf Regret
I have gone down a nostalgic rabbit hole buying toys from the '80s on eBay and reliving my childhood.
Yesterday, I purchased five Smurfs to try to quench my thirst to once again own a swag of the little blue guys.
Smurfette was my favourite, followed closely by Brainy Smurf and Jokey Smurf.
Every so often if we had been good, Mum would take us to the petrol station on Saturday morning and we would be allowed one Smurf.
I am also bidding on a Nintendo game and watching a handheld parachute game. Remember them? I always wanted one rather than the double screen Donkey Kong.
This trip down memory lane was sparked when my daughter received the greatest 10th birthday gift from my group of girlfriends that made me feel 10 again.
They bought her old-school rollerskates in turquoise blue with bubblegum hot pink shoelaces and matching fuchsia wheels.
Remember when all the cool kids had rollerskates? I desperately wanted white skates with red laces and red wheels, in the hope of skating around our garage with my cat.
Instead, I inherited my big brother's black and yellow speed skates. They worked the same, but they never had my heart, as it was already in love with the imaginary white skates.
Sometimes, Mum would take us to Skateway at Mt Gravatt in Brisbane, and we would tear around the rink listening to Michael Jackson's Don't Stop Till You Get Enough and Kate Bush's Babushka.
I have a few regrets from my twenties. One is getting a tattoo, because I passed out halfway through. It's not a great result.
A second regret is not buying a property that was on a big block on top of Buderim that was just $160K.
And the last regret is giving away my Smurf collection. I loved Smurfs, my Cabbage Patch Kid, Rubik's Cubes and yo-yos. I was never a Barbie doll girl nor was I into My Little Pony or Strawberry Shortcake dolls.
Today's kids will have memories of playing computer games, but not nearly as many physical toys to cuddle or put proudly on display.
Sometimes I wonder what will make them feel nostalgic. And what will the collector's items be?
Probably those awful rubber mini toys the big supermarkets give away when you spend money. Wish me happy bidding on my little blue mates.